As it gets set to become the world's first legal recreational marijuana market, Canada is gearing up to be the main exporter for pot worldwide.
Posted on October 26, 2017, at 2:31 a.m. 
justin Ling
BuzzFeed Contributor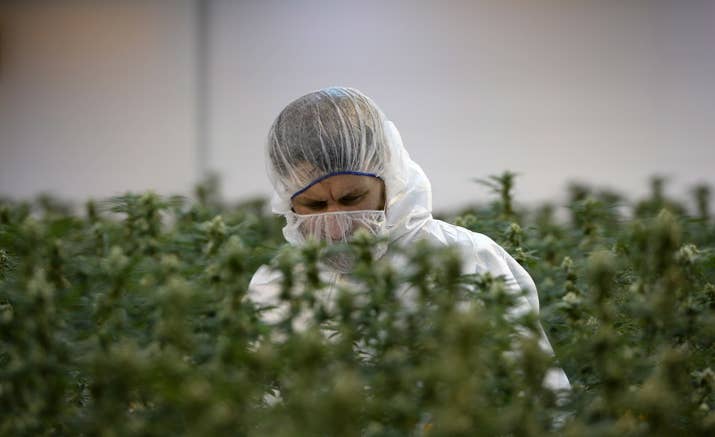 Sean Kilpatrick / The Canadian Press
As big weed grows in Canada, it's increasingly looking to take over the world.
Canadian mary jane is showing up in Germany, Australia, Chile, and a raft of other countries worldwide who have given the green light to medical marijuana. At the rate things are going, Canadian weed will soon be unavoidable.
Canada's medical marijuana system dates back to 2001, but the system devised by Ottawa was mostly geared towards small-scale cultivation by individuals. It wasn't until 2014 that the federal government set up a regulation system to allow companies to start growing and selling the drug.
Two of the big licensed producers out of the gate were Tilray and Tweed.
Tweed grew out of a former Herhsey's Chocolate factory in rural Ontario to become one of the largest marijuana companies in the world. It was the first pot company to openly trade on the Toronto Stock Exchange (its ticker symbol is WEED) and has a market cap of over $2 billion. For more Marijuana Myth Marketing